Gallery Showing What We do


From left to right. Each year we participate in a 5K run/walk to chase the drugs out of town. It's held in October during Red Ribbon week. Every unit throughout the U.S. and overseas starts the race at 0800 their time, so it starts on East Coast and moves across the country and then on to Hawaii and Okinawa. Isn't that neat? This was the first year it was done that way (2017) and it snowed on us in the midde of the 5K. Next, we always participate in the St. Charles parade with our own color guard but we also carry banners for the city as well.
People We Have Met

Five of our PFC's had lunch with General Peter Pace, USMC (Ret), who was the 16th Chairman of the Joint Chiefs of Staff, and the first Marine to ever hold that position. We presented him with a painting in appreciation for his very generous donation when we were first chartered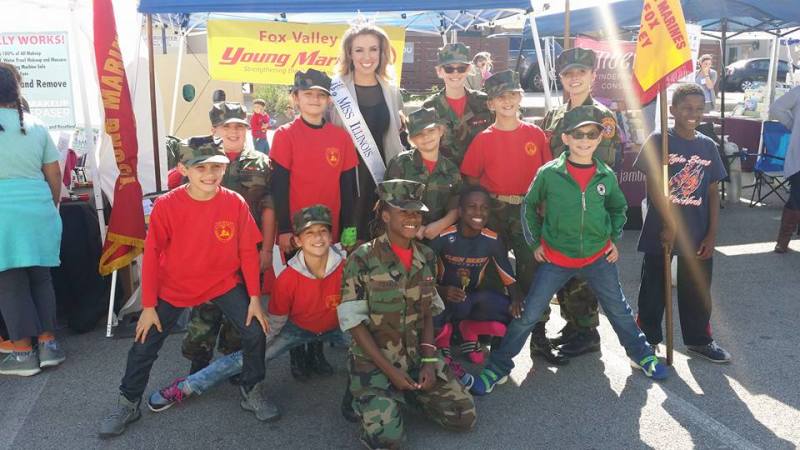 During the annual Scarecrow Fest in St. Charles, IL in 2016, guess who stopped by our booth? None other than the reigning 2016 Ms. Illinois. There was no way we were going to let her get away without a photo OP. Those of us who are not wearing the camoflaged utilities (Army calls them BDU's) are recruits and were about to go through Boot Camp a few weeks later. John and Andrew, wearing the blue shirts are not recruits, but were dressed differently since they were playing their violins at the fest.